Who the Fuck is that?
You probably seen her old Designs on here from time to time, or on my other Socials if you stalk me, which let's be honest no one does.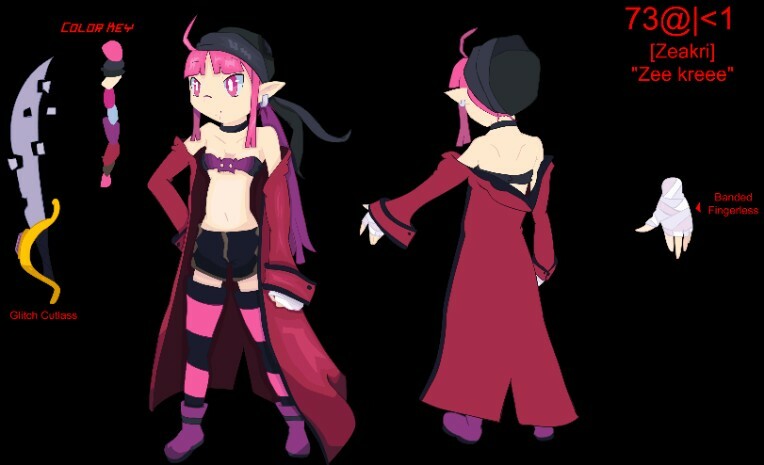 Here is an Older Design of hers (Which her Current Design use this as a Base) Made for the Upcoming Tome Game. I backed it for a $90 tier, and she is Pirate themed, so I'm assuming she is going to Show up in the Beach Chapter, meaning I'm going to have to play a lot of the game to see her. Hope it's good. Anyway Zeakri is one of my favorite creations, and she will be my Mascot for the Company I made with my Friends. She also is the Face of my Rebranded Patreon. Which again you should back to help us make more projects if you can. If not, That's cool, at least give the Twitter a Follow. It will have Announcements as well as First release of Art of our beloved Mascot, in all different ways! so if you want to get your Heart stolen by the Greed Thief, stalk her and Tweet at her with your Creepy comments wanting lewd stuff, and hell tweet at her all of your fanart, and I mean ALL of it, she enjoys anything her adoring fans throw at her. Expect an updated Model sheet soon.